Highlights from the 2020 EEA Gala
ACEC/MN celebrated its 53rd Annual Engineering Excellence Awards at a gala on January 24, 2020. The event drew over 275 attendees to the Marriott Minneapolis Northwest. The evening began with Master of Ceremonies Bill Forsmark, PE, Chief Marketing Officer of Barr Engineering Co., welcoming members, clients, and guests to the event, followed by a brief address from current president Sirish Samba, PE, CEO of Sambatek, Inc. See below for an event photo gallery.
The Engineering Excellence Awards Program recognizes engineering achievements that exhibit the highest degree of merit and ingenuity. Entries were judged based on originality and innovation; future value to the engineering profession; social, economic and sustainable design considerations; complexity; and meeting the client's needs.
The Grand Conceptor Award, which recognizes the highest scoring project by the judging panel, was awarded to Braun Intertec, Loucks, and Populous for Allianz Field. The People's Choice Award, presented to the firm that received the highest number of votes by banquet attendees, was also awarded to Braun Intertec, Loucks, and Populous for Allianz Field.
In addition to the 10 Grand Awards, 17 engineering projects received Honor Awards. *See a complete list of award winners below. Contact John Krapek at john@acecmn.org for project descriptions and photographs. Congratulations to all the winning firms!

Here are our 2019-20 Grand Award winners:
Firm and project:
AECOM – Smith Avenue Bridge (High Bridge) Redecking Project
Bolton & Menk, Inc. – Water Treatment Plant
Braun Intertec – Northern Stacks Brownfield Redevelopment
HDR – C Line Bus Rapid Transit
KLJ – TH 149 Transportation Improvements
Loucks, Braun Intertec, & Populous – Allianz Field
Michael Baker International – Winona Bridge Rehabilitation and Reconstruction
Short Elliott Hendrickson Inc. – Cypress Drive
Stantec – Old TH 14/Elm Avenue Reconstruction
TKDA – Pioneer Hall Expansion and Renovation, University of Minnesota
Here are our 2019-20 Honor Award winners:
Firm and project:
Anderson Engineering, Inc. - Fargo National Cemetery
Bolton & Menk, Inc. - Cultural Center
Bolton & Menk, Inc. - Penn American Stormwater Storage
Gausman & Moore Associates, Inc. & LHB, Inc. - Mechanical Electrical Plumbing Productivity Pack (MEPPP)
HGA - Trailhead Building at Wirth Parkway
Houston Engineering, Inc. - Lake Park Bridge Replacement
Kimley-Horn - Centennial Lakes Pedestrian Bridge Replacement
Kimley-Horn - County Road 19 and Cottage Grove Regionals Park Improvements
Michaud Cooley Erickson - Land O'Lakes Headquarters Expansion & Renovation
Nelson-Rudie & Associates, Inc. - Great Park Ice & FivePoint Arena
Short Elliott Hendrickson Inc. - Duluth International Airport Runway 9/27 Reconstruction (see details about the Duluth Airport here)
Short Elliott Hendrickson Inc. - Falls International Airport Terminal
Short Elliott Hendrickson Inc. - Pinecone Road
Stonebrooke Engineering, Inc. - CSAH 7 (Division Street) Corridor Study and Design
Ulteig - Waterville Substation - Foundation Replacement Utilizing Helical Pipes
WSB - Fallon Avenue Overpass
WSB - Trunk Highway 22 Victory Drive
Thank you to the Circle of Excellence Sponsors: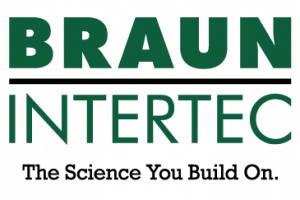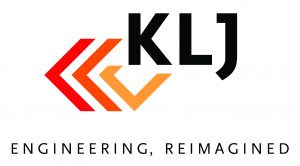 Elite Sponsors:
Alliant Engineering, Inc.
American Engineering Testing, Inc.
Barr Engineering Co.
Boulay, CPAs and Advisors
Chartwell Financial Advisory, Inc.
The Coleman Law Firm, LLP
HIWAY Federal Credit Union
Kimley-Horn
SRF Consulting Group, Inc.
Stantec
TKDA
Platinum Sponsors:
ACEC Life/Health Insurance Trust
BKBM Engineers
Mattson Madonald Young, Inc.
Meagher & Geer, PLLP
Meyer Borgman Johnson
Michaud Cooley Eriickson
Sambatek
Gold Sponsors:
Gallagher
LHB, Inc.
Marriott Minneapolis West
Minnesota Builders Exchange
Oak Marsh Golf Course
Special Thanks
The First Impressions Group, Printing