Thinking about entering your project in the 2022 EEA competition? Here's the calendar:
EEA program kicks off with the Information Session on September 2nd at 12PM
Preliminary Entry Deadline: Monday, November 1st, End Of Day
Final Entry Deadline: Thursday, November 18th, End Of Day
Judging will take place in December 10th
Entrants will be notified of results the week of December 13-17th
For those who win Grand Awards and would like to enter the ACEC National EEA program, entries are due Friday, January 7th, 2022.
Our handy one-page guide has all our dates and links to the preliminary entry page and ACEC National Call For Entries Brochure - UPDATED with final entry page links!
More details on entries and requirements can be found in our EEA Guidelines document linked here.
Our 2021 Grand Conceptor Award Winner is the Nutrient Recovery and Reuse (NR2) Project by Donohue & Associates - congrats!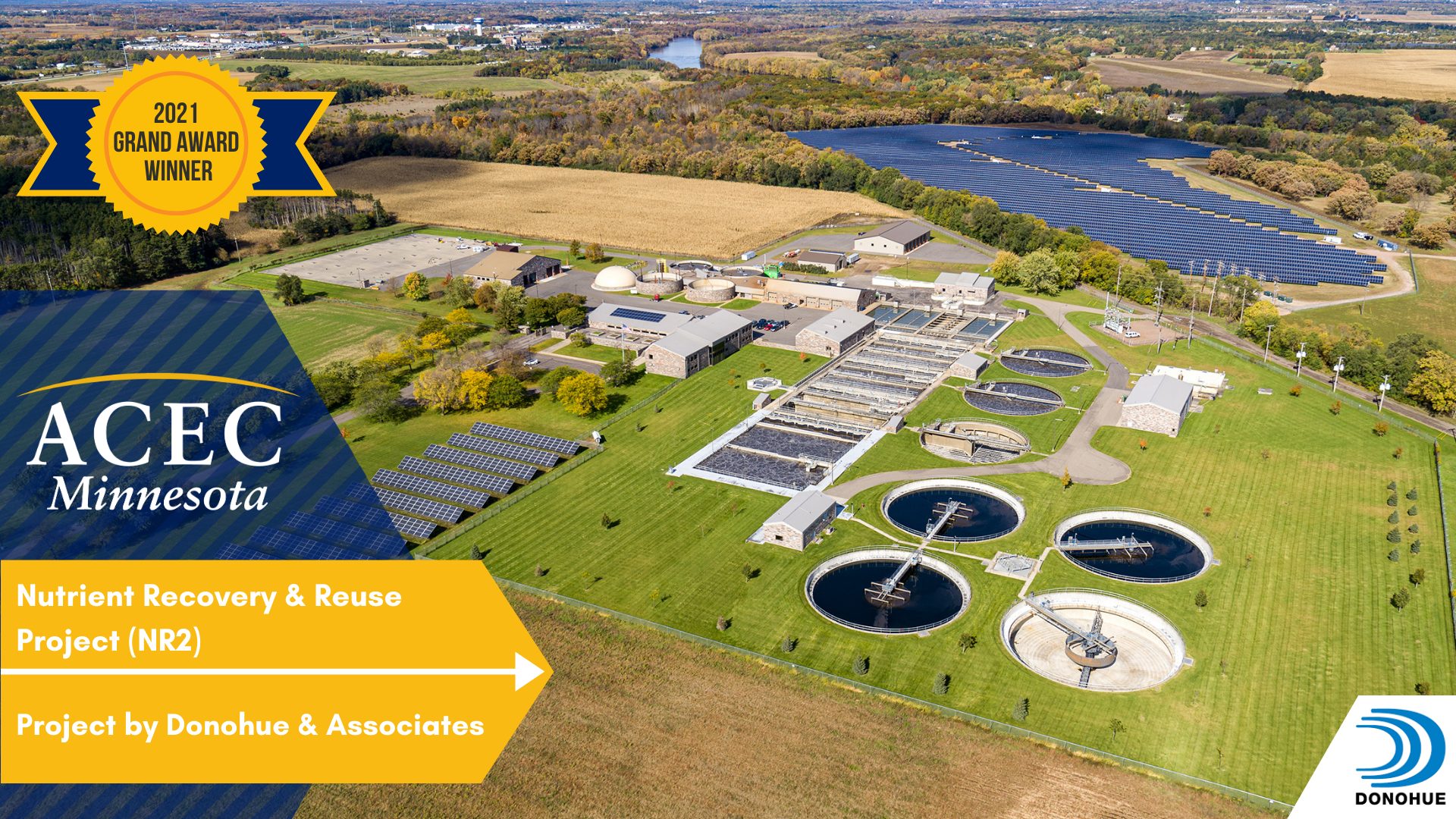 Our 2021 People's Choice Award Winner is the Becker Park Underground Stormwater Infiltration project by Wenck, now a part of Stantec - congrats!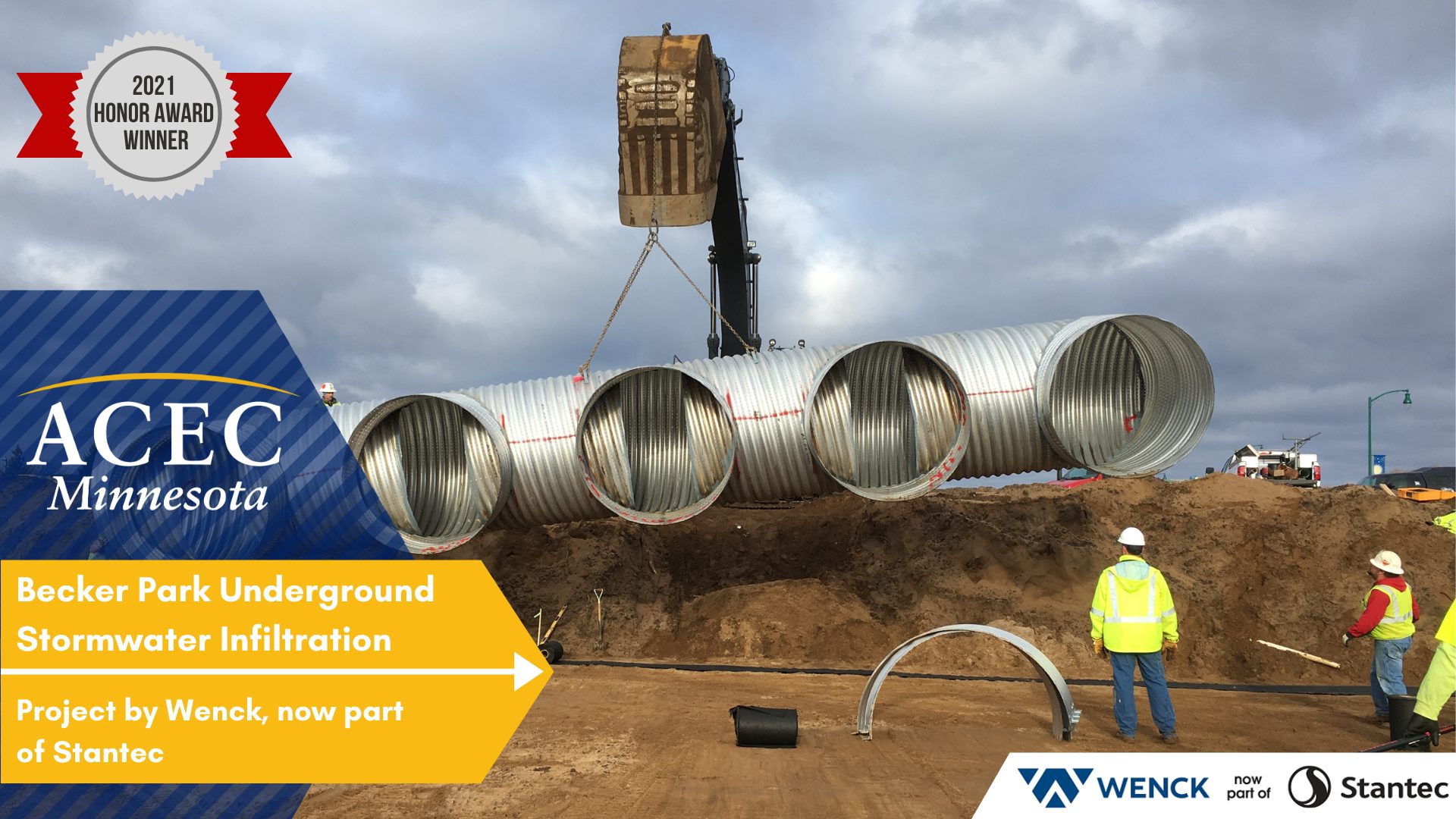 2020-21 Grand Award Winners:
Alliant Engineering - 8th Street Reconstruction
American Engineering Testing - TH 63 Bridge over Mississippi River H-Pile Downdrag Monitoring
Barr Engineering - Island Lake Dam Gate Upgrade
Braun Intertec - ASTM Standard Test Methods for Carbon-Consuming Cements Hardened by Carbonation
Donohue & Associates - Nutrient Recovery and Reuse (NR2): Innovative, Cost Effective, Sustainable, (Grand Conceptor Winner)
Kimley Horn - Silver Ramp Expansion
MEP Associates (a Salas O-Brien company) - Madison Municipal Building
Short Elliott Hendrickson Inc. - Duluth Sky Harbor Airport
Short Elliott Hendrickson Inc. - Northern Metals Shredder Site
SRF Consulting - Central Draw Overflow Phase V
Steen Engineering - The Fillmore Theater and Element by Westin at Target Field Station
Wenck - Biochar- and Iron-Enhanced Sand Filter (BIESF) Large-scale Demonstration Projects
Widseth - Digi-Key Electronics Product Distribution Center Expansion
WSP - MnDOT I-494/I-94 Interchange Bridge Replacement Utilizing Accelerated Bridge Construction Techniques
2020-21 Honor Award Winners:
Bolton & Menk - CSAH 21 Downtown Prior Lake Reconstruction
Bolton & Menk - Northwest Winnebago Infrastructure Project
Brown & Caldwell - Metropolitan Council Environmental Services - Mound Area Interceptor Improvements
HR Green - L27 Lift Station Improvements
HR Green - Trout Brook Nature Sanctuary
Kimley-Horn - Mall of America Transit Station Renovations
Kimley-Horn - 5th Street Pedestrian Bridge over I-35W
Rani Engineering - Historic Kern Bridge Removal and Salvage
SEH - Shoreview Owasso Boulevard North Reconstruction
SEH - The Ledge Amphitheatre
SRF Consulting - CSAH 78 Railway Grade Separation
SRF Consulting - U.S. Trunk Highway 2/John F. Kennedy Memorial Bridge Rehabilitation over the Red River
Stantec - Fernbrook Athletic Fields
Stonebrooke Engineering - Johnny Cake Ridge Road Improvements
Wenck, now a part of Stantec - Becker Park Underground Stormwater Infiltration
WSB - TH 169 TIGER
WSB - Granular Activated Carbon Water Treatment Plant
Thank you to our 2021 EEA Sponsors!