Distinguished Service Award
The 2021 Distinguished Service Award was presented to Gene Sieve of Burns & McDonnell. This award was designed to honor an individual who has given countless volunteer hours of support to the association and engineering profession. Gene has been an active member of ACEC Minnesota since 1999, serving for nearly a decade on ACEC's Board of Directors, including serving as ACEC Minnesota President from 2012-2013. He has been a driving force behind our Minnesota Campaign Fund, serving as chair of the committee for many years, driving attendance to our Clay Shoot Fundraiser, and continuing to help with many successful fundraising drives. Gene has also been leader and active participant with our Energy and Natural Resources Committee. In his support of ACEC/MN programs and events, he has encouraged participation widely, mentored new leaders and led fundraising drives with enthusiasm. He was awarded the ACEC/MN Tom Roche Lifetime Achievement Award in 2018 to recognize his accomplishments and contributions to the profession.
This Distinguished Service Award was not presented in 2022.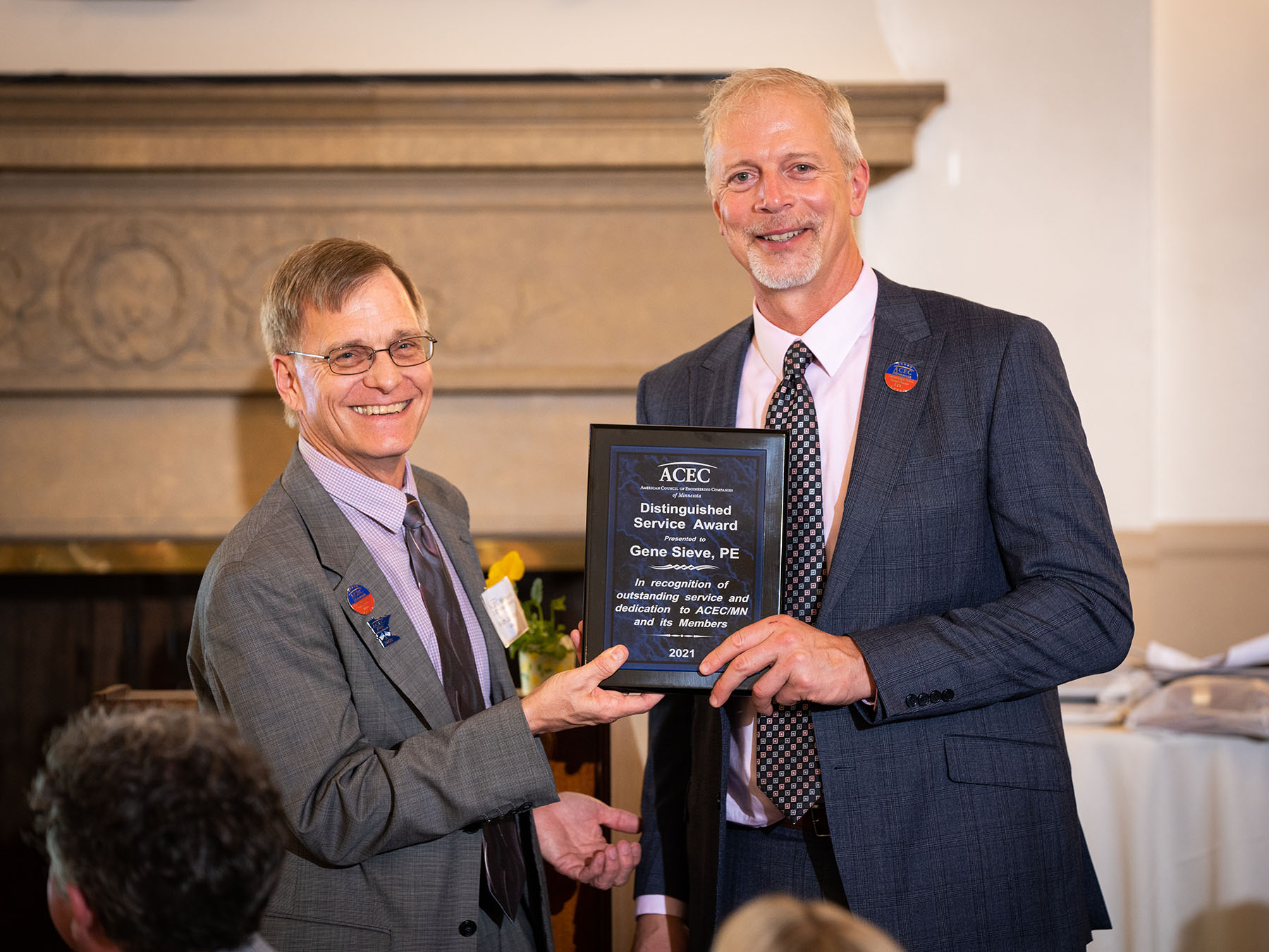 Distinguished Service Award Recipients
2015   Jody Elam-Foote
2016   Jon Wacker & Ingenuity Marketing Group
2017   Justin Schmidt
2018   Brad Hamilton
2019   Melissa Langowski
2020   Shirley Walker Stinson
2021   Gene Sieve